SVPER QVATTVOR Utility True Balanced MC Step-Up Transformer with optional MM/MI Step-Up transformer module
Combining the strengths of the all QVATTVOR line and maintaining the transparency of the 4x4 Reference Model
was not easy: presented at High End Munich 2021, the fully balanced QVATTVOR showed the direction in which we began to move in maintaining a balanced form of the MC cartridge signal.
Simultaneously, over the past few years, thanks to many feedbacks, we have come to understand the need to expand nonstandard functionality and implement a number of solutions aimed at reducing vibrations and improving shielding in general.
As a result, the new SVPER QVATTVOR has got a damped robust steel housing, inside which, in addition to the quartet of fully balanced Step-Up transformers from the 4x4 Reference
Model can be installed an additional shielded module with unbalanced MM Step-Up transformer line with 1:2 ratio.
The Demagnetizer button is also brought to the front to easy to use. Heavy aluminum front panel with original solid sphere knobs on black glossy finish gives a clean stylish aesthetics.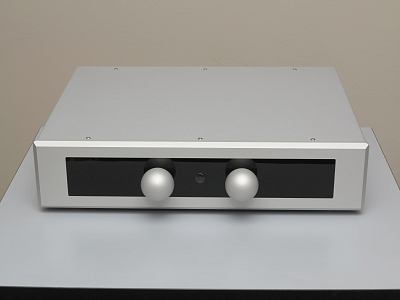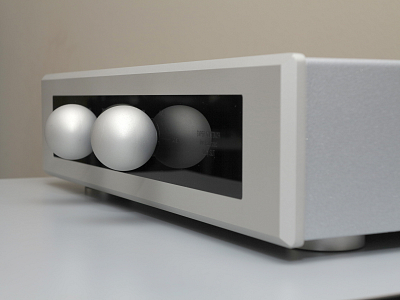 Features
True balanced configuration
New damped steel case
Two matched pairs isolated transformers in MC section selected by a quartet
A wide frequency range of 10Hz-120kHz and a very low distortion of less than 0.05% in the range of 20Hz-20kHz at 1mV input
Optional MM 1:2 Step-Up transformer module
Minimal internal wiring
Silver-plated Neutrik XLR sockets for balanced source
Gold-plated RCA phono sockets with Teflon insulation for two inputs and two outputs
Designed and manufactured in Czechia
Exterior design by Jan Snegov
Specifications:
Input impedance: 0-5 / 40 Ohms
Output impedance: 4k Ohms
Frequency response: 10Hz to 120kHz (+0.5dB–1.0dB)
Channel balance: within 0.5 dB
Ratio: 1:33 / 1:10
Phase characteristics: Within 10° (20Hz–50kHz)
Optional MM/MI module
DC Resistance (primary): 1000 Ohms
DC Resistance (secondary): 2000 Ohms approx
Frequency response: 5Hz to 100kHz (+-0.5dB)
Ratio: 1:2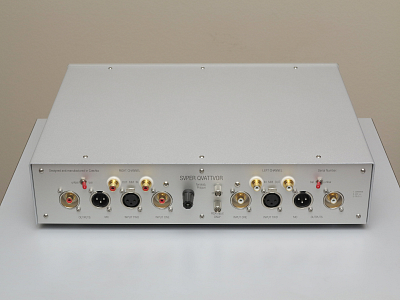 fonolab has its own engineering department, so we can offer a wide range of bespoke front panel finishes.
If you have a prefered color scheme, we can produce your unique SVPER QVATTVOR Step-Up transformer design complimentary.
Contact your fonolab Dealer or Contact Us and let your imagination run wild.