fonolab AMf-104 Tonearm VTA Adjustment Mechanism
A lot of vintage and current tonearm are not equipped with a VTA adjusting mechanism, by default, which creates certain difficulties when using them with modern quality cartridges.
We have developed an original design of the VTA adjuster that fits perfectly into the various tonearm configurations.
The adjuster design includes extra-fine Mitutoyo micrometer head and micro bubble spirit level.
Adjustable VTA panel is installed using three fixing screws on the arm spindle without making any modifications to the arm.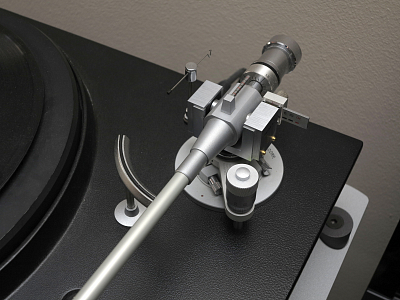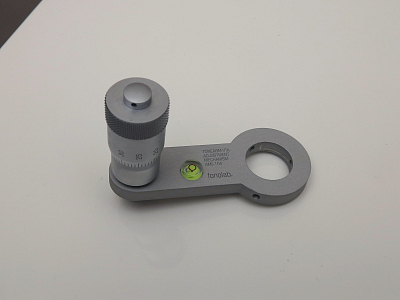 Features:
Fine spindle feeding of just 0.1mm/rev for extra-fine adjustment and positioning.
External dimensions are compatible with conventional 0.5mm pitch heads.
Technical Data:
Graduations: 0.002mm
Spindle pitch: 0.1mm
Spindle face: Spherical of SKS3 (more than HRC60), lapped surface
Scale surface: Hard-chrome plating
Fixture thickness for clamp nut: 6mm
The VTA Adjustment Mechanism panel is made out of special aluminum alloy to absorb parasitic vibrations and has a characteristic silver color.
The VTA Adjustment set comes with a key and manual.
Available for SAEC, Fidelity research/Ikeda or Jelco/Ortofon tonearms

Please ask if you have questions or interested in this VTA Adjustment Mechanism.
Recommended retail price €280.00
Please feel free to Contact Us if you would like a specialty model to be created for you.