fonolab TAMURA TKS Series Moving Coil Step-Up Transformers
Taking advantage of the finest materials and classic structure, the TAMURA TKS MC step-up transformer is built to deliver unaltered sound from a moving coil phono cartridge for the best analog listening experience possible.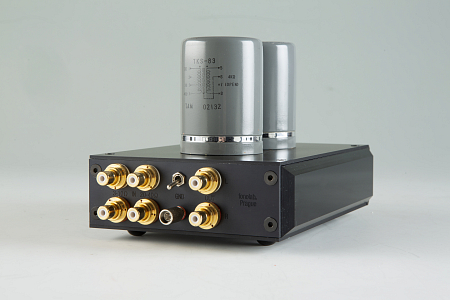 It features a permalloy toroidal core transformer that is capable of a wide range of voltages, making it ideal for stepping up low-impedance moving coil cartridges.
TKS series features:
A high-quality MC step-up transformer, available in MONO and STEREO versions and open and close enclose cases design
Permalloy toroidal core transformers (specially manufactured by Tamura Corp.) is used for each channel
The custom-made aluminum/copper case equipped with highly efficient internal damping materials with Stainless-steel non-magnetic screws to minimize the influence of the magnetic distortion
LC-OFC or Solid Silver are used for the wiring material with Gold-plated brass RCA connectors with Teflon insulation
Suitable for almost all MC cartridges (Koetsu, Van den Hul, Ortofon, Lyra etc.) with LP playing of fine quality.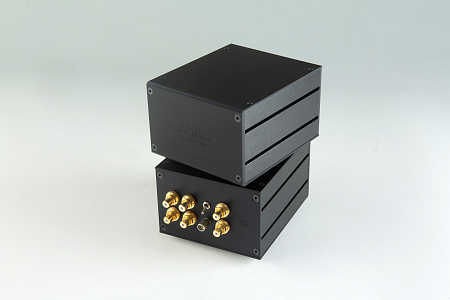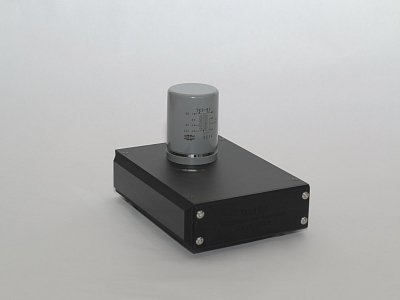 Specifications:
Input impedance: 0-3 / 40 Ohms
Output impedance: 4k Ohms
Frequency response: 20Hz to 50kHz (+-0.25dB)
Max operation level: 10dBm
Ratio: 1:36,5 / 1:10
Voltage gain: 31,25 dB / 20 dB
Please ask if you have questions.
Check availability Facebook Marketplace
Please feel free to Contact Us if you would like a specialty model to be created for you.