Remton Audio LCR tube phono stage
Dual Mono Reference Balanced Model
As it is well known, phono cartridges are all balanced. This is because a phono cartridge is a coil of wire with two ends—naturally balanced audio comes out.
Unfortunately, it's mostly connected as if it was a single ended device.
By using our balanced QVATTVOR Step-Up transformer, you still retain the original balanced signal.
But when designing our first fully balanced step-up transformer, we were prepared for the question, what's next?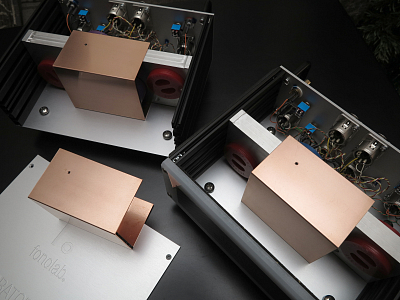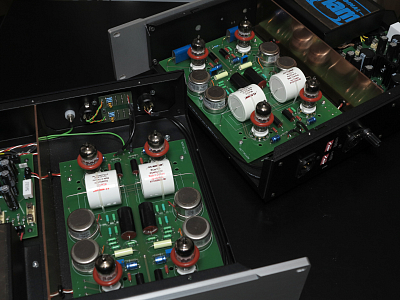 We got the answer to this question from Remton Audio - our long-term partner in analog audio. With our input, Remton Audio created a Reference fully balanced phono preamlifier based on the well-known Remton Audio LCR model.
Remton Audio also took into account our small improvements regarding shielding and vibration suppression.
Minor changes were also made regarding the choice of electronic components of the original circuit.
The result is a fully balanced phono stage with all the advantages of such solution, namely common-mode rejection, where noise signals are squashed, lower noise and distortion.
A balanced cartridge, a balanced transformer combined with a balanced phono stage, so we've taken the magic of analog signaling one step further.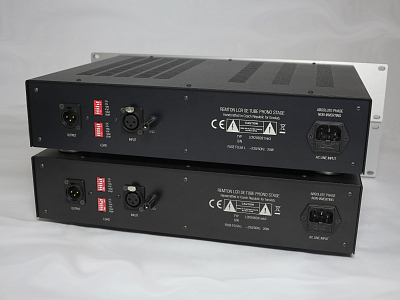 Features and specifications:
Fully balanced Passive LCR RIAA equalization
Zero negative feedback
Independent power supply per channel with toroidal power transformers
Soft-start DC high voltage supply
Frequency response RIAA: 20 Hz to 20 kHz ±0.3 dB
Input impedance: from 36 Ohm to 100 kOhm
Input capacitance: 0, 47 pF, 100 pF, 147 pF, 220 pF, 267 pF, 367 pF
Output impedance: 200 Ohms
Gain: 48dB
Dimensions: 386 x 295 x 85 mm
Weight: 12 kg
We offer two design versions: design, based on classic Remton Audio design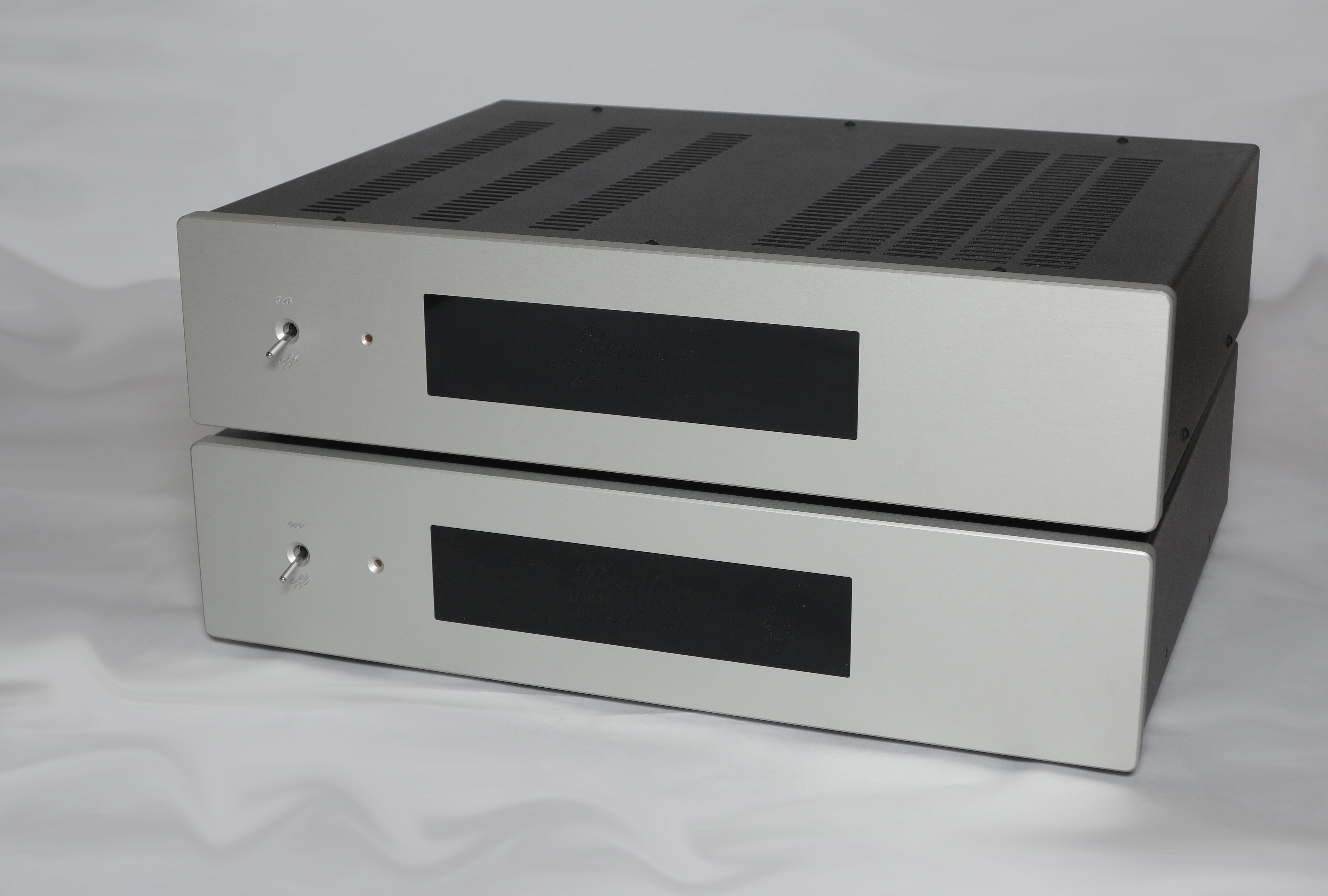 and fonolab Laboratory design with wide 2U front panel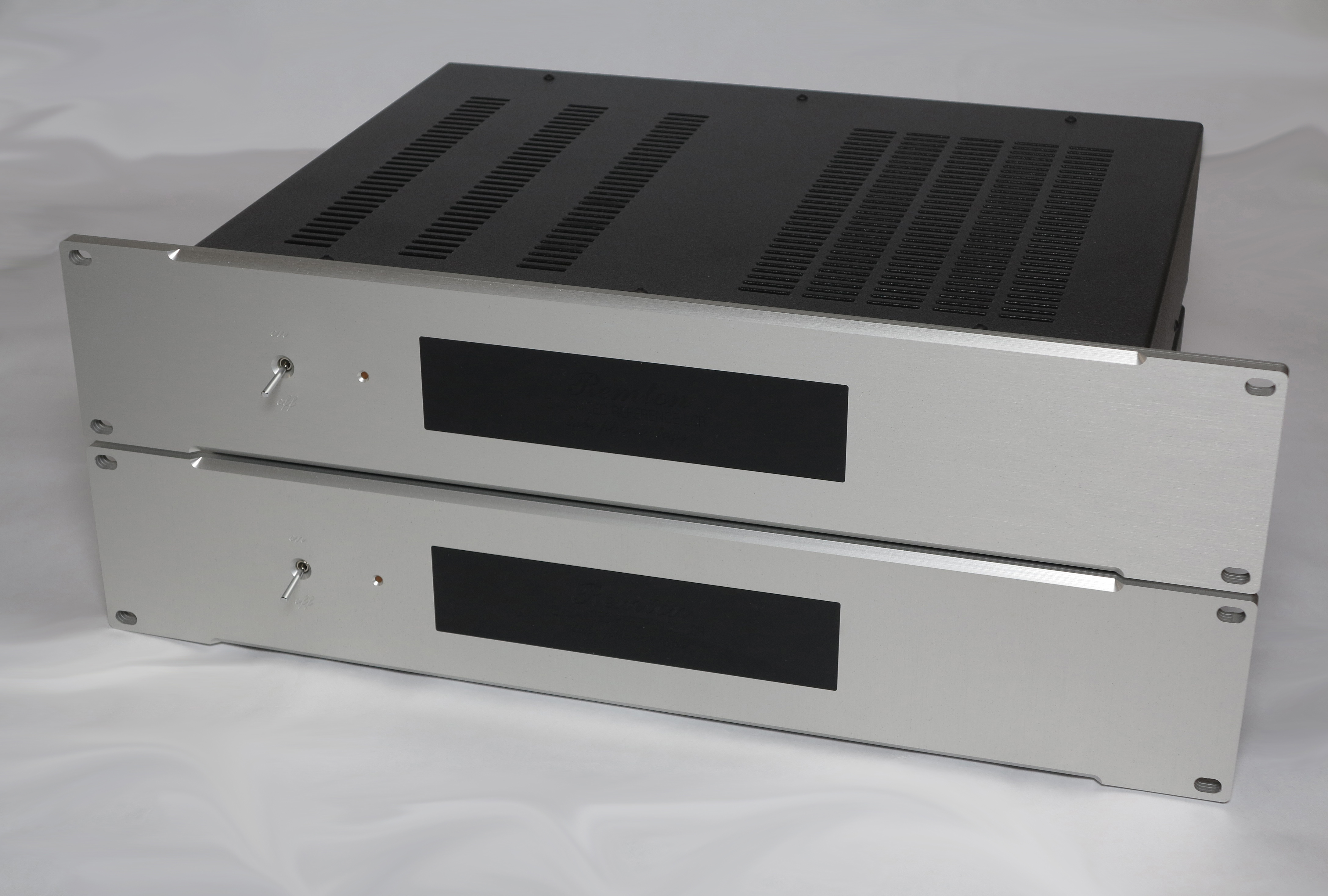 Please feel free to Contact Us if interested in this Reference Model
or you would like a special upgrade to be created for your existing Remton Audio LCR preamp